Step 1 - the Bottleneck to Learning
The student difficulty cam be considered within the broad category of epistemological bottlenecks.
The bottleneck concerns their ability to analysis elements of the course in the context of the its overall learning outcomes. A significant number of students are unable to make the connection between the main object of the course  (that is, Education for Democracy) and individual elements that are studied (e.g. the national debate ongoing in Italy concerning the nature of citizenship, the process of multiculturalism, child migrants etc). Students were perceived to struggle to generate their own learning process on the basis of pieces of evidence selected from specific documents specified according to the main curriculum of the course.
As shown in the introductory slide below, a particular issue relates to the relationship of this with diversity within the student body itself, in particular affecting those who are obliged to combine their academic studies with paid employment.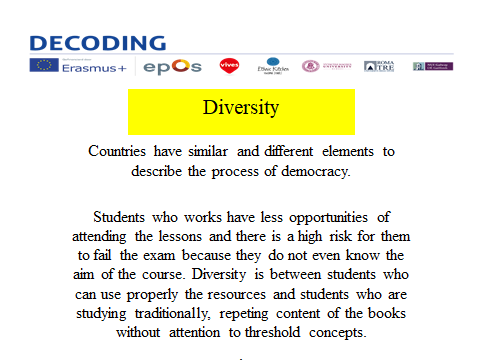 Learning democracy and diversity through metacognition and interdependence threshold concepts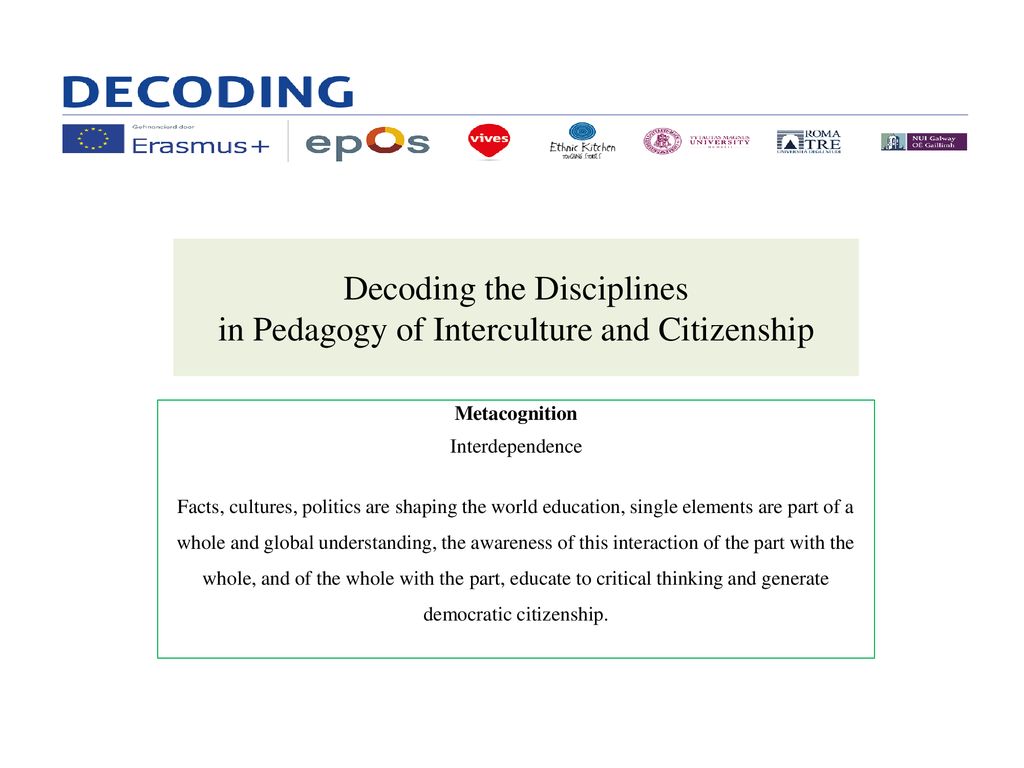 1. Bottleneck to learning
In this case study, the Decoding methodology was applied to teacher education in the humanities, within the academic discipline: Pedagogy of Interculture and Citizenship Education and in the context of the course: Intercultural dialogues, multiculturalism and democratic citizenship.
This course represented the third year of an annual 8 ECTS course in Pre-primary and Primary School Teacher University Education and Training at Università degli Studi Roma Tre, Italy. The number of students is 200 of whom approximately 30% attend lessons (under Italian law, lessons are not compulsory but examination is).
CASE STUDY SUBMITTED BY PROF. DR. SANDRA CHISTOLINI, UNIVERSITA DEGLI STUDI ROMA TRE, ROME, ITALY