Step 2 - Uncover Mental Operations
The mental operations were modeled by uncovering the interdependence between the specific examples studied and the broader framework of the curriculum. Students were taken through sessions in which they were taught to understand that facts, cultures and politics and shaping global education, that single elements are hence part of a holistic, global level of understanding, and the new to perceive the awareness of this interaction of the part with the whole and vice versa. This led to the central argument of the need to educate towards critical thinking and to generate more democratic citizenship – see Statement slide below.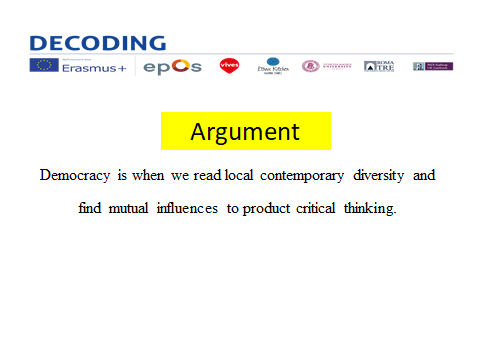 Learning democracy and diversity through metacognition and interdependence threshold concepts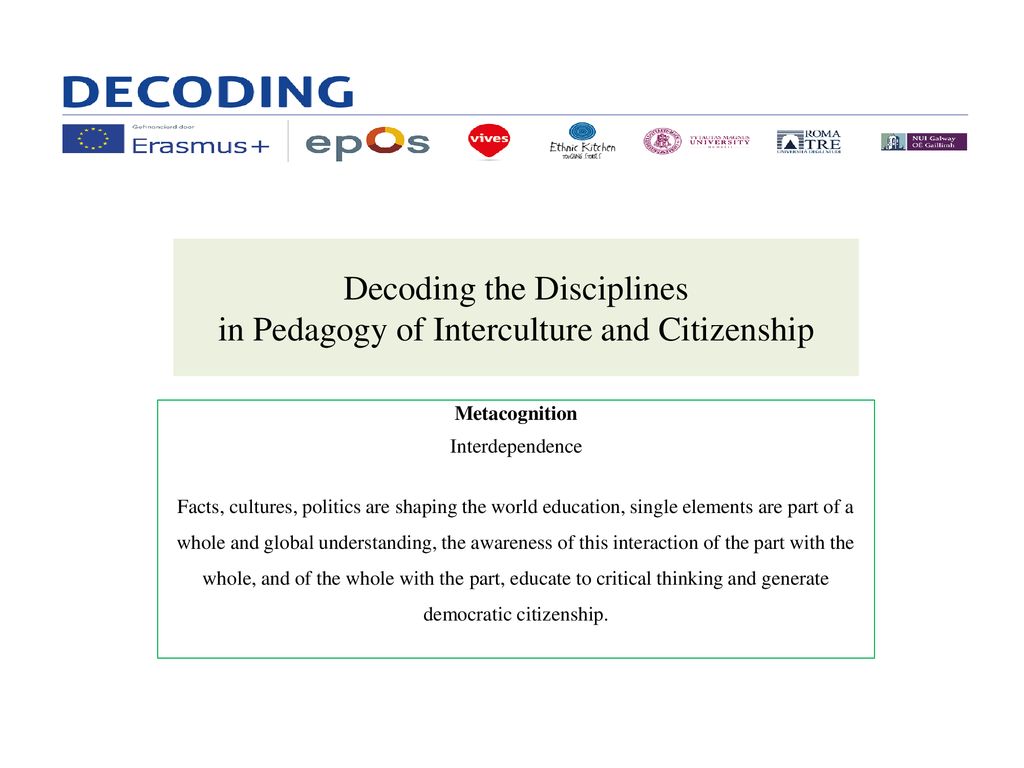 1. Bottleneck to learning
In this case study, the Decoding methodology was applied to teacher education in the humanities, within the academic discipline: Pedagogy of Interculture and Citizenship Education and in the context of the course: Intercultural dialogues, multiculturalism and democratic citizenship.
This course represented the third year of an annual 8 ECTS course in Pre-primary and Primary School Teacher University Education and Training at Università degli Studi Roma Tre, Italy. The number of students is 200 of whom approximately 30% attend lessons (under Italian law, lessons are not compulsory but examination is).
CASE STUDY SUBMITTED BY PROF. DR. SANDRA CHISTOLINI, UNIVERSITA DEGLI STUDI ROMA TRE, ROME, ITALY