Step 6 – Assess student mastery
Student metacognition was aimed towards the following understandings.
Broadly, it was established that, at the national, European and international level, modern theories and relevant normative references on citizenship read and interpret multiculturalism in order to offer theoretical, ethical and political knowledge to understand how to teach  "how to live well together". The principles, beliefs, and achievements of democracy are rooted in world culture, and if in Italy they are connected to the common constitutional heritage, in Europe they relate to values, attitudes and skills  with the exact definition of "identity values".
It follows that discrimination and degeneration move away from the understanding of the human story, and above all its migratory aspects, which underlie the formation of conscience within the context of political participation, and which orient pedagogical reflection to the re-appropriation of concepts, meanings, methodologies, and curricula: strategies that are based on respect for the human person.
Learning democracy and diversity through metacognition and interdependence threshold concepts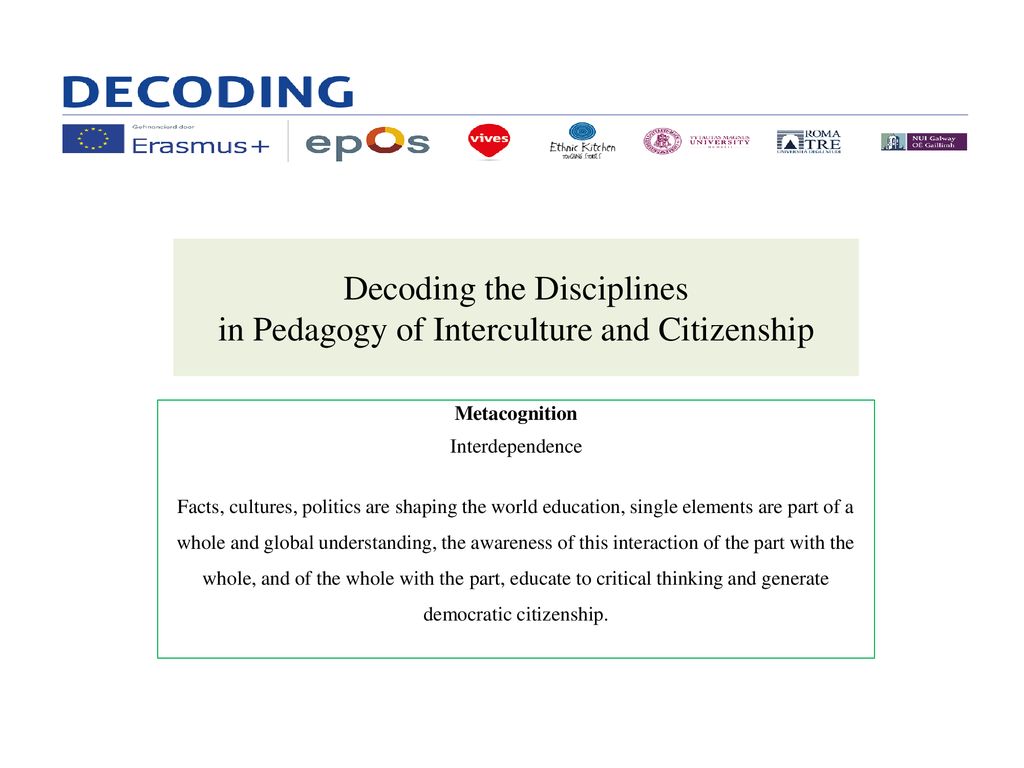 1. Bottleneck to learning
In this case study, the Decoding methodology was applied to teacher education in the humanities, within the academic discipline: Pedagogy of Interculture and Citizenship Education and in the context of the course: Intercultural dialogues, multiculturalism and democratic citizenship.
This course represented the third year of an annual 8 ECTS course in Pre-primary and Primary School Teacher University Education and Training at Università degli Studi Roma Tre, Italy. The number of students is 200 of whom approximately 30% attend lessons (under Italian law, lessons are not compulsory but examination is).
CASE STUDY SUBMITTED BY PROF. DR. SANDRA CHISTOLINI, UNIVERSITA DEGLI STUDI ROMA TRE, ROME, ITALY