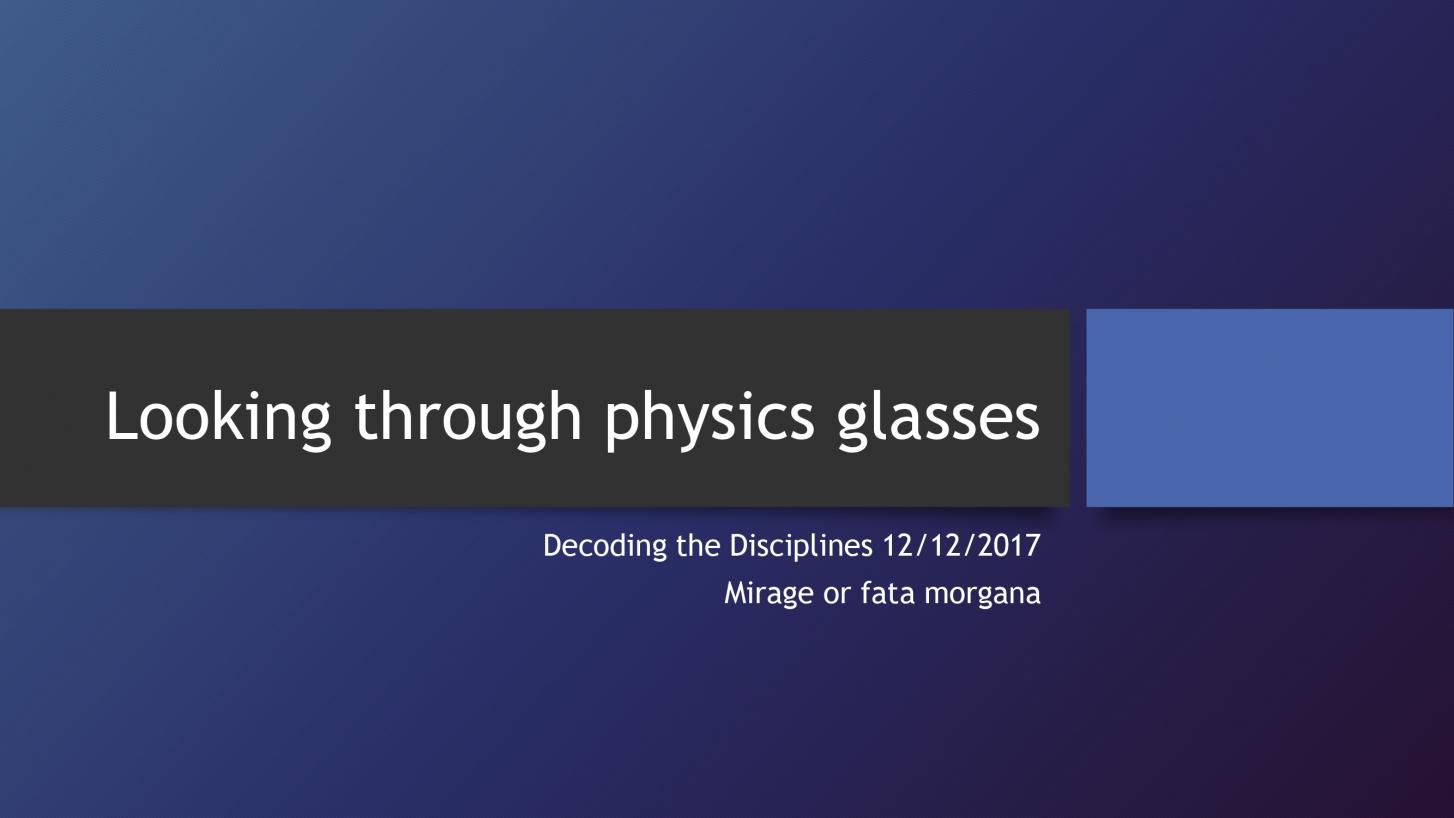 1. Bottleneck to learning
Using the mirage as a concrete example in a class argument, the instructor planned to show the students which steps they can take to explain a physical phenomenon. To see if they really got it, she gave them afterwards an exercise, where they had to explain another phenomenon of the same kind. She had a powerpoint with a lot of pictures and figures. I also wanted to show some real light rays using demo material in case students had forgotten what they had seen in the last lesson, but the camera could not get it, so I did not use it.
The instructor wanted the students to 'dare' to start thinking about an explanation. She wanted to give them the first possible steps and from there the idea and confidence to take the next steps to question and explain what happens.
CASE STUDY PROVIDED BY INEKE DE CONINCK, VIVES UNIVERSITY COLLEGE